Hotels & Resorts
The Easiwash System makes it easy for hotels and resorts to keep their facilities clean and nondisruptive to their guests. No longer will you run into the issues of using a portable pressure washer with the noise, dragging hoses, and health issues associated with oil, gas, and exhaust.
Hotels, Resorts, & Inns
Marinas
Amusement Parks
Zoos
Emergency Vehicle Facilities
The centrally located Easiwash system is installed in many government facilities, such as military bases, fire stations and municipal parks and buildings. With one single unit, multiple remotes and the water broom attachment, Easiwash is the convenient solution.
Fire Stations
Ambulance Sheds
Military Bases
Residential & Farm Properties
The Easiwash System makes keeping your residential and farm properties clean while saving you time and energy in the process. It doesn't have to be hard.
Multi-Family Housing
Machine Sheds
Dairies & Milkhouses
Farm Equipment Cleaning
Apartment Complex Amenity Centers
Barns, Stables, & Chicken Coops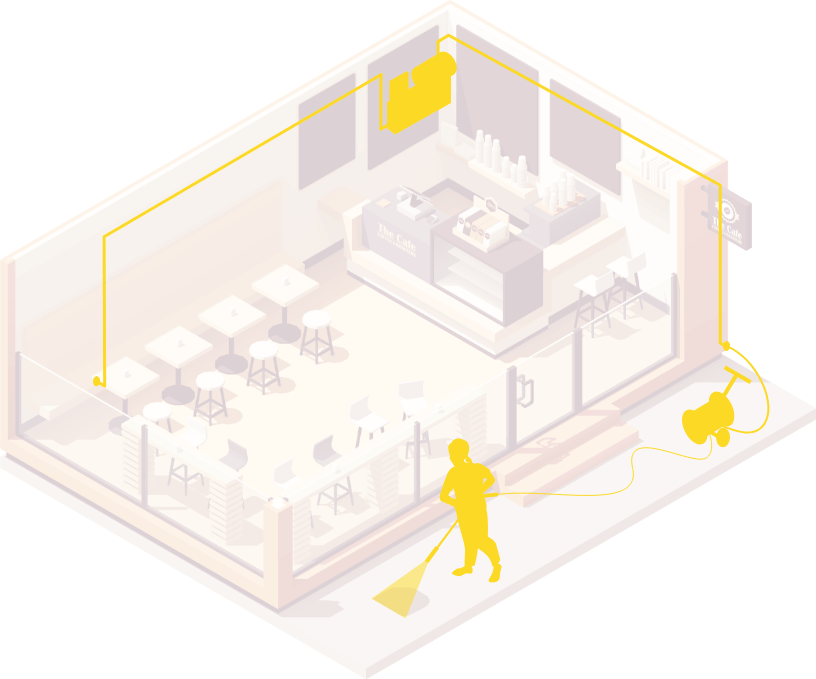 How
It Works
Easiwash is an industrial pressure washer system that quietly operates and is mounted in an out-of-the way centralized location. The high pressure hose and control cable is routed to outside locations where a quick connect plate and control box is installed. Operators simply wheel the hose cart with 150' of non-marking hose to the remote station, connect the lead hose, and can clean with cold, warm, and soap at a single location with the touch of a button. No exhaust fumes, loud engine noises, hard to start gas engines, and dragging water hoses around the parking lot. The easier you make it to clean, the more your employees will use it and the cleaner your business will be!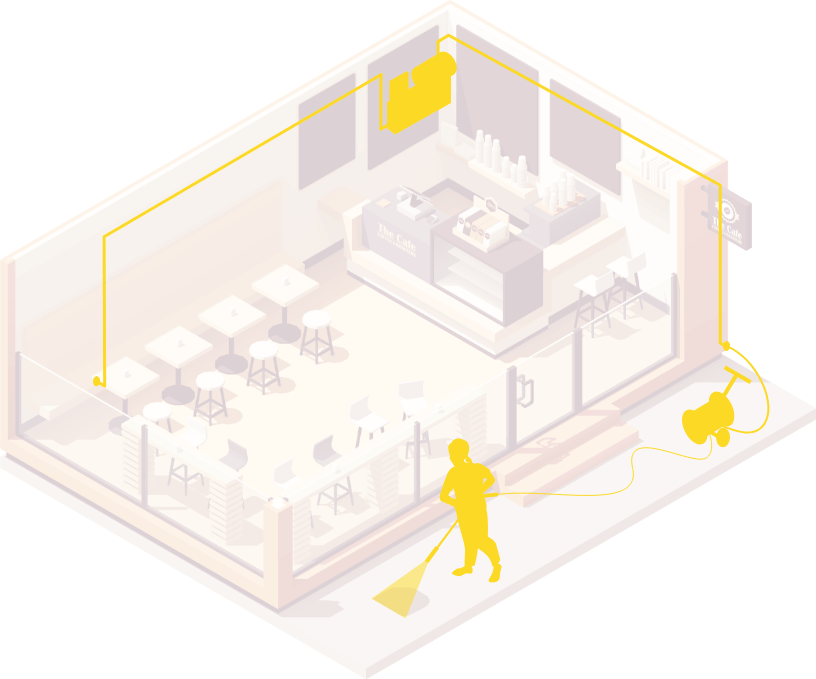 Get an Estimate
The Easiwash System has several features that make this investment a good business decision. It is cost effective and labor savings when you consider the benefits for both outside and inside use. The ease and convenience the Easiwash System offers efficiently allows us to offer the clean environment our customers deserve.
Jon & Carrie MatthiasCulver's of Chanhassen/Hastings, MN
We raise and sell puppies for a living. Clean is very important to us. The Easiwash system with its remote work-stations makes it very simple, fast and easy to keep our facilities clean, inside and out as well as our puppy transporter. The gas-powered portable system was not user friendly so we didn't wash as much as we wanted to. We save time and labor with the Easiwash system and that is important to me. I would recommend the Easiwash system to kennel owners.
Happy Customer Dog Business